PET CT Scan Center in Hyderabad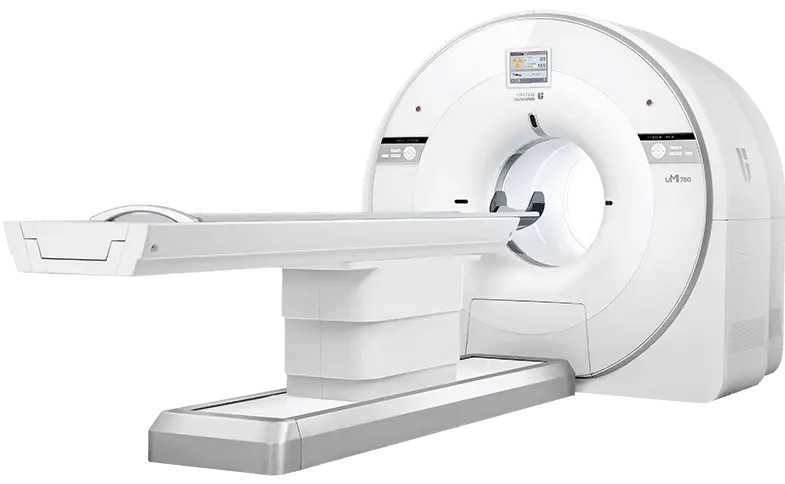 A positron emission tomography (PET) scan is an imaging test that can help reveal the metabolic or biochemical function of your tissues and organs. The PET scan uses a radioactive drug (tracer) to show both normal and abnormal metabolic activity.
A PET scan can often detect the abnormal metabolism of the tracer in diseases before the disease shows up on other imaging tests, such as computerized tomography (CT) and magnetic resonance imaging (MRI).
The tracer is most often injected into a vein within your hand or arm. The tracer will then collect into areas of your body that have higher levels of metabolic or biochemical activity, which often pinpoints the location of the disease. The PET images are typically combined with CT or MRI and are called PET-CT or PET-MRI scans.
A PET scan is an effective way to help identify a variety of conditions, including cancer, heart disease and brain disorders. Your doctor can use the information from PET Scan procedures to help diagnose, monitor or treat your condition.
How you prepare:
Tell your doctor:
If you've ever had a bad allergic reaction
If you've been sick recently or you have another medical condition, such as diabetes
If you're taking any medications, vitamins or herbal supplements
If you're pregnant or you think you might be pregnant
If you're breastfeeding
If you're afraid of enclosed spaces (claustrophobic)
Your doctor will give you detailed instructions on how to prepare for your PET CT scan. A general rule is to avoid strenuous exercise for a couple of days before the study and to stop eating four hours before the scan.
What you can expect:
The PET-CT or PET-MRI scanner is a large machine that looks a little like a giant doughnut standing upright, similar to CT or MRI scanners.
From start to finish, the procedure takes about two hours to complete and typically does not require an overnight hospital stay. When you arrive for your scan, you may be asked to:
Change into a hospital gown
Empty your bladder
A member of your health care team injects the radioactive drug (tracer) into a vein in your arm or hand. You may briefly feel a cold sensation moving up your arm. You rest and remain silent in a reclining chair for 30 to 60 minutes while the tracer is absorbed by your body.
During the procedure:
When you are ready, you lie on a narrow, padded table that slides into the part of the scanner that looks like a doughnut hole. During the scan you must be very still so that the images aren't blurred. It takes about 30 minutes to complete a PET-CT scan and 45 minutes for a PET-MRI scan. The machine makes buzzing and clicking sounds.
The test is painless. If you're afraid of enclosed spaces, you may feel some anxiety while in the scanner. Be sure to tell the nurse or technologist about any anxiety causing you discomfort. He or she may give you a drug to help you relax.
After the procedure:
After the test you can carry on with your day as usual, unless your doctor tells you otherwise. You'll need to drink plenty of fluids to help flush the tracer from your body.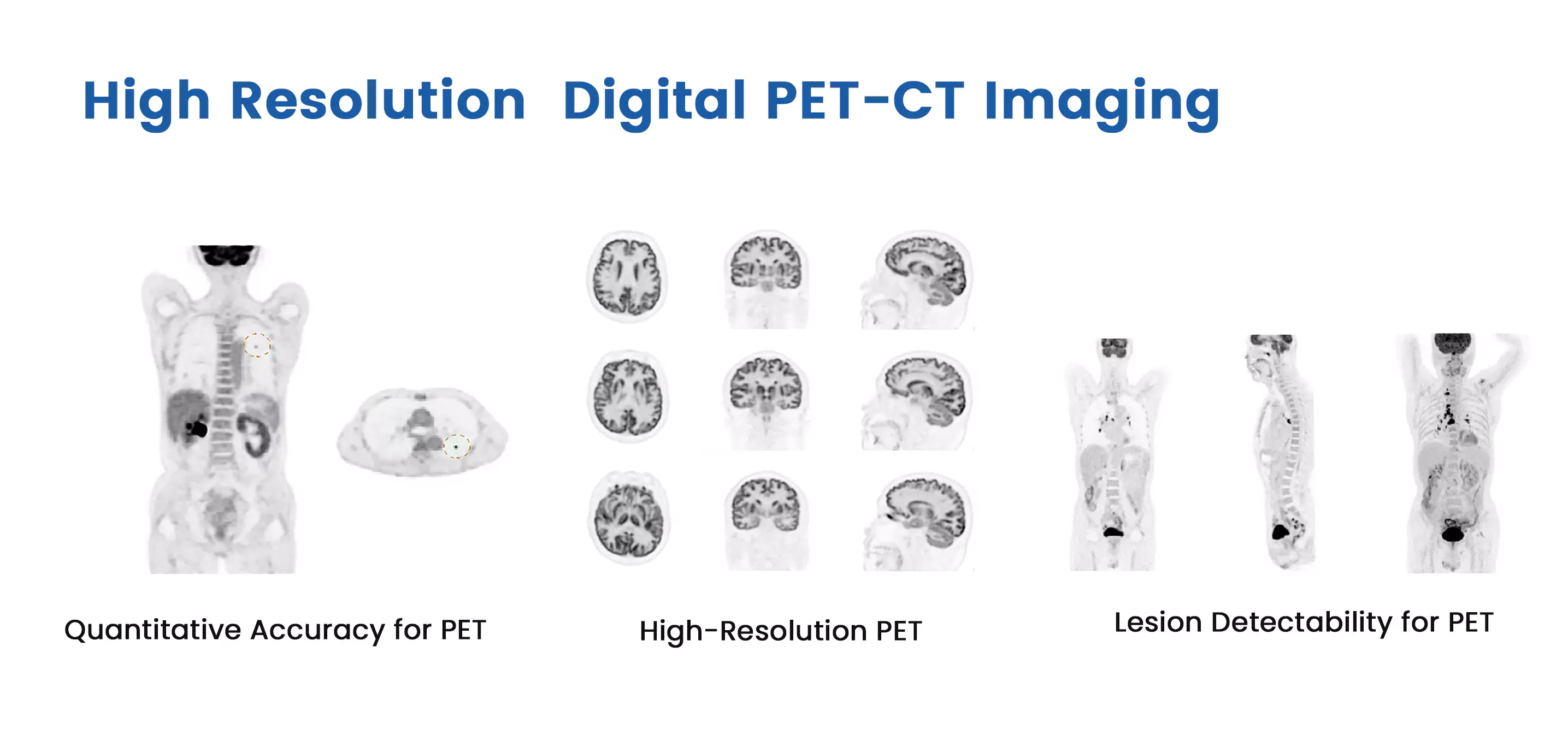 What are the benefits vs. risks?
Benefits:
Nuclear medicine exams provide unique information that is often unattainable using other imaging procedures. This information may include details on the function and anatomy of body structures.
Nuclear medicine supplies the most useful diagnostic or treatment information for many diseases.
A nuclear medicine scan is less expensive and may yield more precise information than exploratory surgery.
By identifying changes in the body at the cellular level, PET imaging may detect the early onset of disease before it is evident on other imaging tests such as CT or MRI.
The benefits of a combined PET/CT scan include:• Greater detail with a higher level of accuracy; because both scans are performed at the same time without the patient having to change positions, there is less room for error.• Greater convenience for the patient who undergoes CT and PET at one time rather than two different times.
Risks:
Because nuclear medicine exams use only a small dose of radiotracer, they have a relatively low radiation exposure. This is acceptable for diagnostic exams. Thus, the potential benefits of an exam outweigh the very low radiation risk.
Doctors have been using nuclear medicine diagnostic procedures for more than six decades. There are no known long-term adverse effects from such low-dose exposure.
Your doctor always weighs the benefits of nuclear medicine treatment against any risks. Your doctor will discuss the significant risks prior to treatment and give you an opportunity to ask questions.
Allergic reactions to radiotracers are extremely rare and usually mild. Always tell the nuclear medicine personnel about any allergies you may have. Describe any problems you may have had during previous nuclear medicine exams.
The radiotracer injection may cause slight pain and redness. This should rapidly resolve.
Women should always tell their doctor and radiology technologist if there is any possibility that they are pregnant, or they are breastfeeding.
What are some common uses of the procedure?
Doctors perform PET and PET/CT scans to:
Detect cancer and/or make a diagnosis.
Determine whether a cancer has spread in the body.
Assess the effectiveness of treatment.
Determine if a cancer has returned after treatment.
Evaluate prognosis.
Assess tissue metabolism and viability.
Determine the effects of a heart attack myocardial infarction on areas of the heart.
Identify areas of the heart muscle that would benefit from angioplasty or coronary artery bypass surgery (in combination with a myocardial perfusion scan).
Evaluate brain abnormalities, such as tumors, memory disorders, seizures and other central nervous system disorders.
Map normal human brain and heart function.