Best 2D ECHO Scan at Sprint Diagnostics with Competitive Price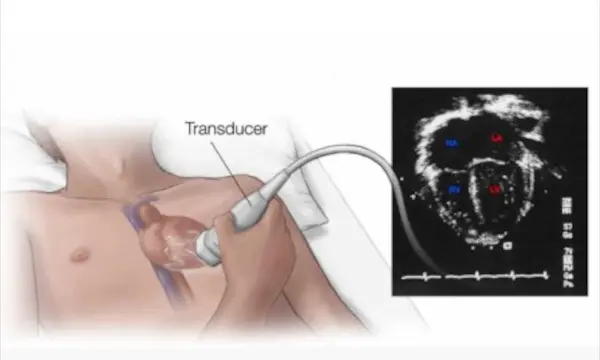 What is 2D ECHO Test (2D echocardiography)?
2D ECHO Test, also known as 2D Echocardiography, is a non-invasive investigation that's used to measure and analyze the various parts of your heart. It makes it simple to assess for damage, blockages, and blood flow rate by employing sound vibrations to form images of the different sections of the heart.
Why should you undergo a 2D echo?
2D echo Test provides your physician with information like the functioning of your heart, diagnosis the malfunctions, if any, and plan the treatment for the developing disease. Your normal 2D echo results also helps your mind be at peace that your heart is working fine. An important consideration for patients is the 2D Echo services cost. The identification, management, and monitoring of individuals with any suspected or established heart disorders today frequently involve using echocardiography. In Cardiology, it is one of the most frequently utilised diagnostic imaging techniques.
2D Echo test is done to detect the following Heart conditions:
Any underlying heart diseases or abnormalities
Congenital heart conditions, as well as tumors or blood clots

Malfunctioning of the heart valve

Abnormality of blood flow within the heart
For More information
All You Need to Know: How to Read the 2D Echo Test Result
Department of Cardiology
The diagnostic procedures used in cardiology are ways to distinguish between pathological and healthy heart function.
Here are few types of diagnostic tests in Cardiology:
Heart Checkups
Frequently Asked Questions
1. What is the use of a 2D echo test?
A 2D echo test is a non-invasive ultrasound procedure used to assess the heart's structure and function. It helps diagnose heart conditions like valve disorders and congenital defects.
2. How to prepare for a 2D echo test?
Wear loose clothing, and follow any specific instructions from your healthcare provider. You should fast for a few hours before the test.
3. How long does a 2D echo test take?
A standard 2D echo test typically takes 30 to 60 minutes. The duration may vary based on the test's specific requirements and your heart's condition.
4. Which is the Best 2D Echo Test Center Near Hyderabad?
Sprint Diagnostics is the best 2D Echo Test Center in Hyderabad with affordable Costs.
5. What is the price of a 2D echo test (cardiac) in Hyderabad?
In India, the usual price of a 2D echo test is between Rs. 800 and Rs. 5,000.
Our Locations Near You in Hyderabad
4KM from Madhapur
3KM from Banjara Hills
1.9KM from Yusufguda
3KM from Madhura Nagar
5KM from Shaikpet