Clinical Pathology labs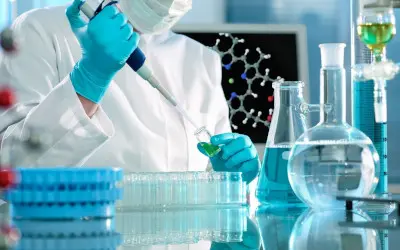 Clinical Pathology includes biochemistry and clinical pathology through pathology tests along with the compound and minute assessment of various casing liquids together with pee, beverages, stool, and semen. These checks, done within the pathology lab, help in diagnosing a number of issues. Pathology Doctors spend time on this concern, deciphering those discoveries carefully and breaking down tremendous stories vital for proper conclusions. Through their insight into pathology, those professionals make a contribution broadly to medical care, utilising exhaustive neurotic value determinations of frame liquids to discover and grasp diverse problems' fundamental nature and motion.
Common tests performed in clinical pathology are:
Complete Urine Examination (CUE)

Complete Stool Examination

Fluid Cell Count

Semen Analysis
Complete Urine Examination (CUE)
A Complete Urine Examination (CUE) is a complete diagnostic check performed in a pathology lab that scrutinises numerous components of urine, including its physical, chemical, and microscopic additives. It aids in detecting urinary tract infections, kidney issues, diabetes, and other systemic conditions. By locating a reliable pathology lab near me, people can go through this critical pathology to assess their urinary fitness accurately.
Complete Stool Examination
Similarly, a Complete Stool Examination executed in a pathology laboratory includes reading stool samples for any abnormalities, including the presence of parasites, microorganisms, or blood. This test is critical for diagnosing gastrointestinal problems and infections. Find a relied-on pathology lab near you to guarantee to get admission to correct pathology assessments for gastrointestinal fitness.
Fluid Cell Count
A Fluid Cell Count is a specialised pathology take a look at finished in a pathology laboratory to research physical fluids like cerebrospinal fluid, pleural fluid, or synovial fluid. It allows for infections, inflammation, and numerous medical situations. Locating a good pathology lab in Hyderabad gives people admission to those superior pathological assessments.
Semen Analysis
A Semen Analysis executed in an authorized pathology lab evaluates semen samples to assess male fertility elements like sperm remember, motility, and morphology. This pathology test aids in diagnosing infertility troubles. Locating a dependable pathology laboratory near me ensures accurate and personal pathological critiques for reproductive fitness.
Accessing a relied-on pathology lab near you is essential for obtaining correct diagnostic pathology exams, contributing extensively to man or woman healthcare manipulate.
Why only sprint diagnostics for your pathology tests?
Our modern pathology lab close to you guarantees correct and short results. At Sprint Diagnostics, we prioritise precision and reliability in every pathology test we behaviour.Why us? Because we are the most effective pathology lab, we're your relied-on companion in fitness. With a dedication to excellence, our pathology laboratory near you employs modern-era professionals dedicated to handing over pinnacle-notch pathology services.
If you are in the locations of A.S.rao Nagar, Jubilee Hills, Gachibowli, and Kukatpally(JNTU), Just search for a pathology lab near me or pathology near me. Find our best sprint diagnostics pathology lab in Hyderabad near you and book an appointment, although you will get our exact locations on our website with geo-location maps.
Frequently Asked Questions
What is a pathology lab?
A pathology lab is a specialised facility where in clinical specialists conduct diverse tests on physical samples like blood, urine, or tissues. It's wherein those samples go through evaluation and examination to diagnose diseases or reveal fitness conditions.
What is the feature of a pathology lab?
The number one feature of a pathology lab is to investigate samples gathered from sufferers to detect, diagnose, and understand illnesses. It's an important hub where experts use superior strategies to uncover fitness problems and manual treatment.
Why is pathology completed?
Pathology is performed to identify diseases, recognise their nature, and reveal how they have an effect on the body. It allows doctors to make correct diagnoses and create tailor-made remedy plans.
How many kinds of pathology tests are there?
There are several types of pathology exams, ranging from blood tests to tissue biopsies and genetic analyses. Each serves a specific reason, assisting in diagnosing various conditions.
Why is a pathology take a look at critical?
Pathology tests are urgent as they offer experiences into one's wellness. They uncover data about disorders, diseases, organ capability, and standard prosperity. Early detection via these checks can considerably impact remedy results, making them essential for keeping the right fitness. Accessing a sprint diagnostics pathology lab near me ensures well-timed and correct checking out for higher healthcare decisions.
Our Locations Near You in Hyderabad
4KM from Madhapur
3KM from Banjara Hills
1.9KM from Yusufguda
3KM from Madhura Nagar
5KM from Shaikpet