ECG (Electrocardiograph)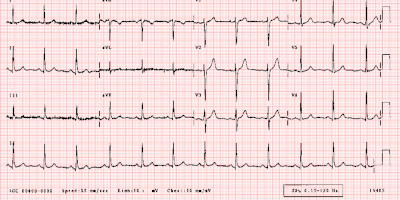 ECG is an acronym for Electrocardiograph. This graph detects the electrical signals associated with cardiac activity and produce an ECG, a graphic record of the voltage vs. time.
ECG's are used to diagnose and also help in treating some types of heart disease and arrhythmias. ECG also helps to determine a patient's response to drug therapy, and reveal trends or changes in heart function for patients who is facing heart attack symptoms or has affected b Heart attack.
Multichannel electrocardiographs record signals from two or more lead simultaneously and is frequently used in place of single-channel units. Some electrocardiographs can perform automatic measurement and interpretation of the ECG as a selectable or optional feature.